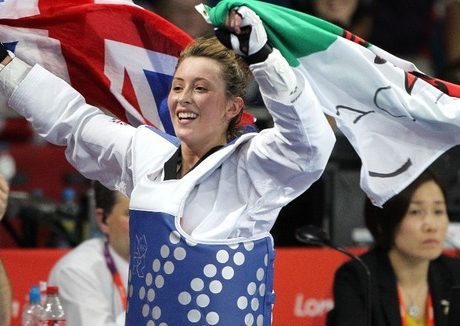 what up what the olympics are here .. we have so many country's to cover so many HOTWs First up Great Britain  we have Jade Jones .. this HOTW got a gold in taekwondo She can kick my ass anytime she wants .. not only is she a fantastic athlete but she is also on this site for wierdos http://www.wikifeet.com/Jade_Jones whaaat Well done Jade!! Well done
Our favorite olympian is at it again. This time there's a controversy that she got some breast enhancements. This round, she placed 37th place in the Rio Olympics but already won from the beginning with her pre-race dance.
I'm not even sure how to describe it but I'm in. The effort put into making this video puts this sorority beyond the others.