Smart is the New Sexy
Smart is the new sexy according to Ashton Kutcher…I mean Chris Kutcher. My choice for hottie of the week is Jolie O'Dell. For the nerds out there, I'm sure she's one of your favorite tech reporters out there.
There's a slight touch of the Mad Men character, Joan Holloway, in Jolie. Joan…Jolie…hmmm…maybe we can see a tag team match one of these days.
Besides her outstanding beauty, she's my geek hottie of the week.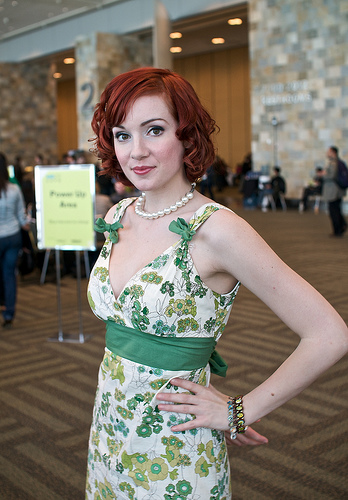 I don't think anyone else can say they have a huge lady boner for startups!